YOU CHOOSE BIKE OR BUGGY ADVENTURE CAR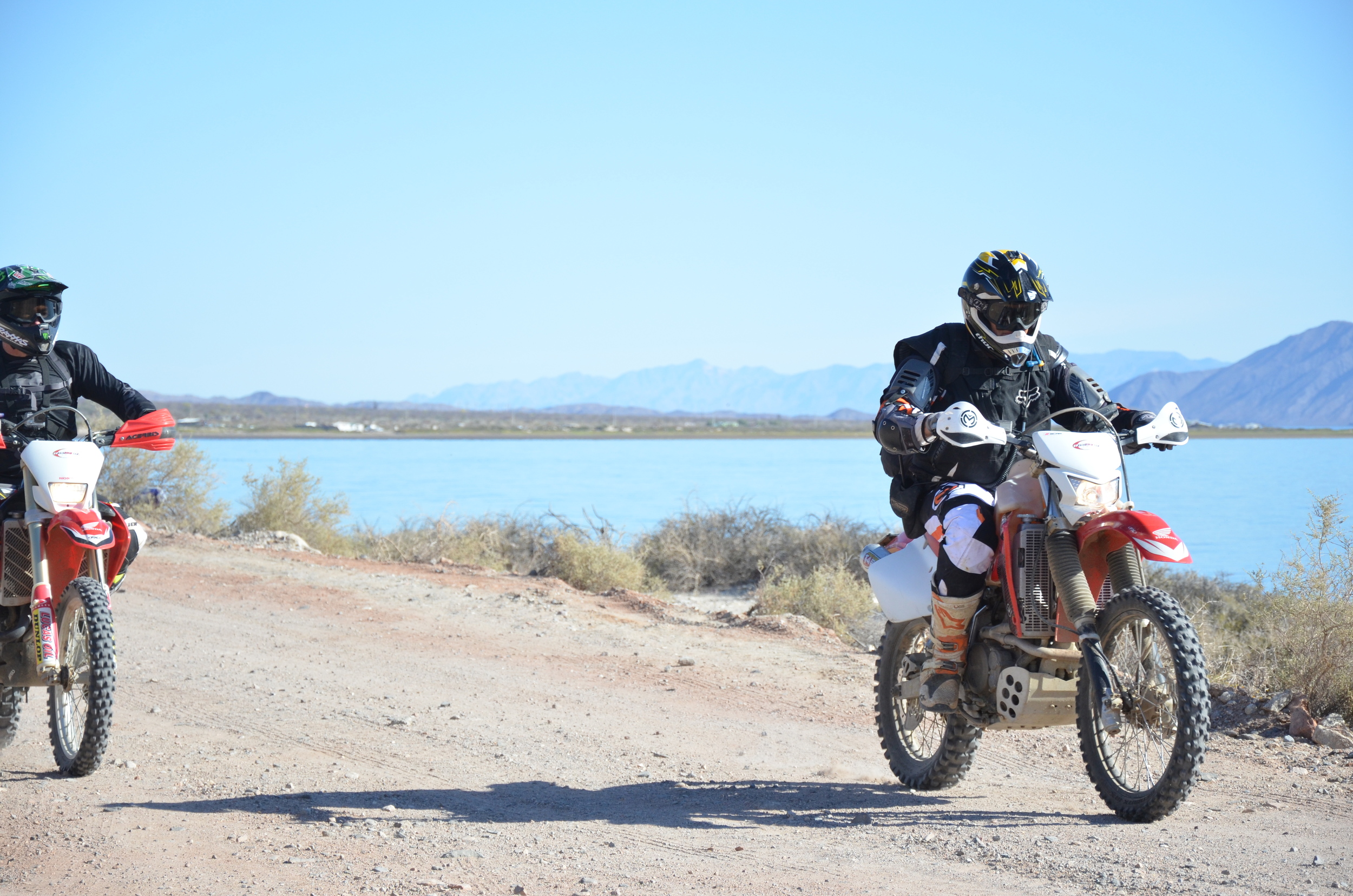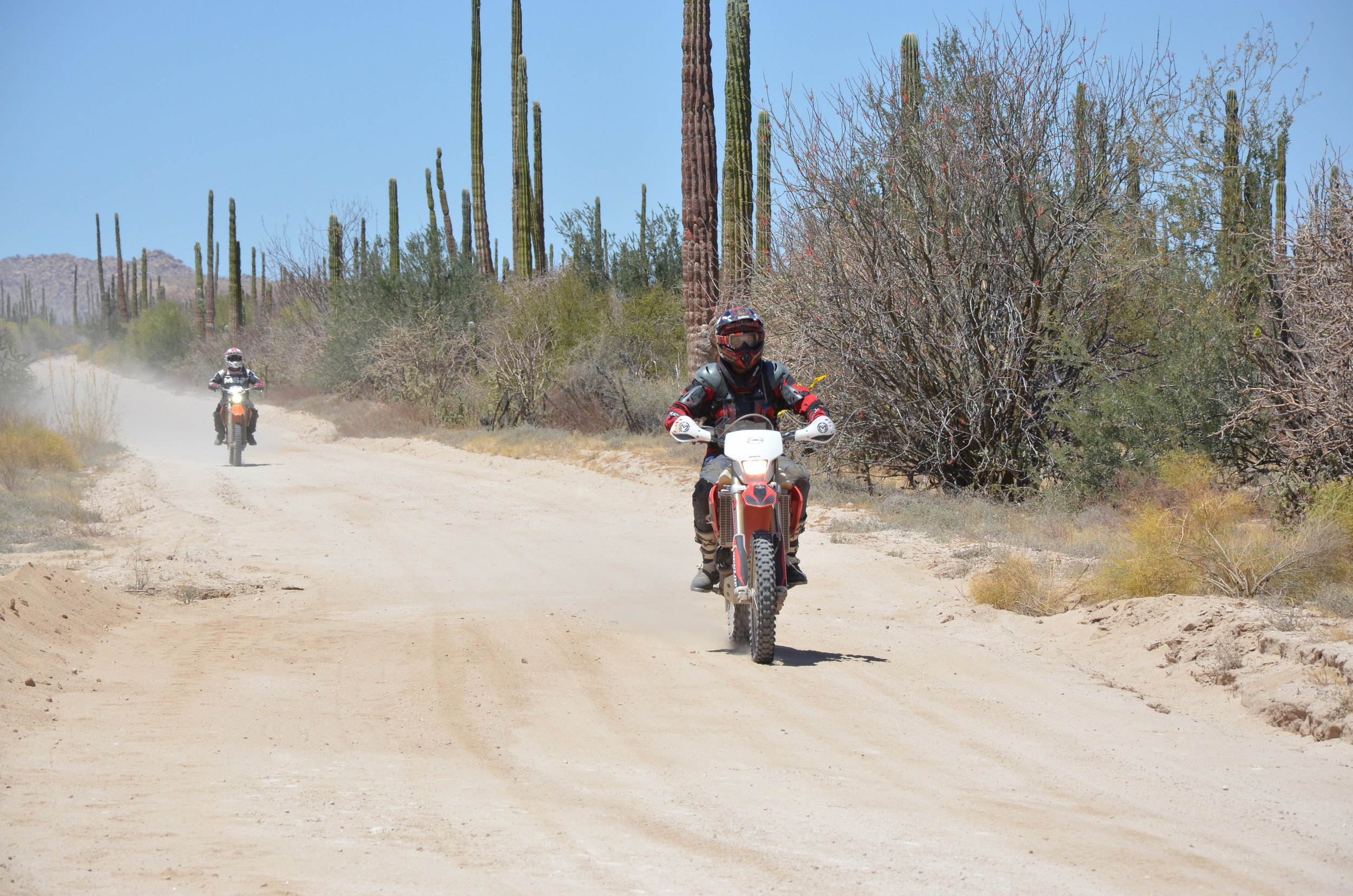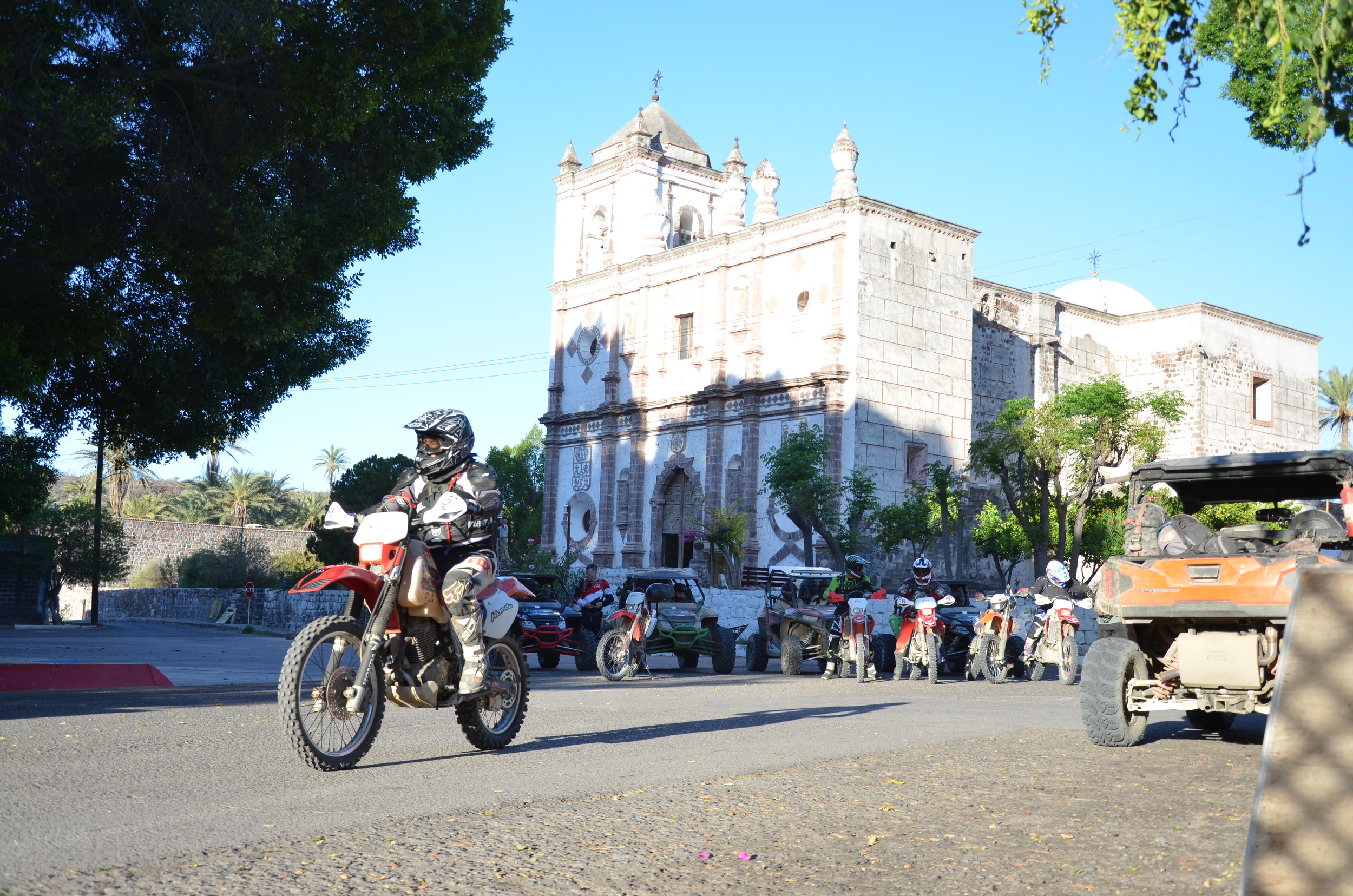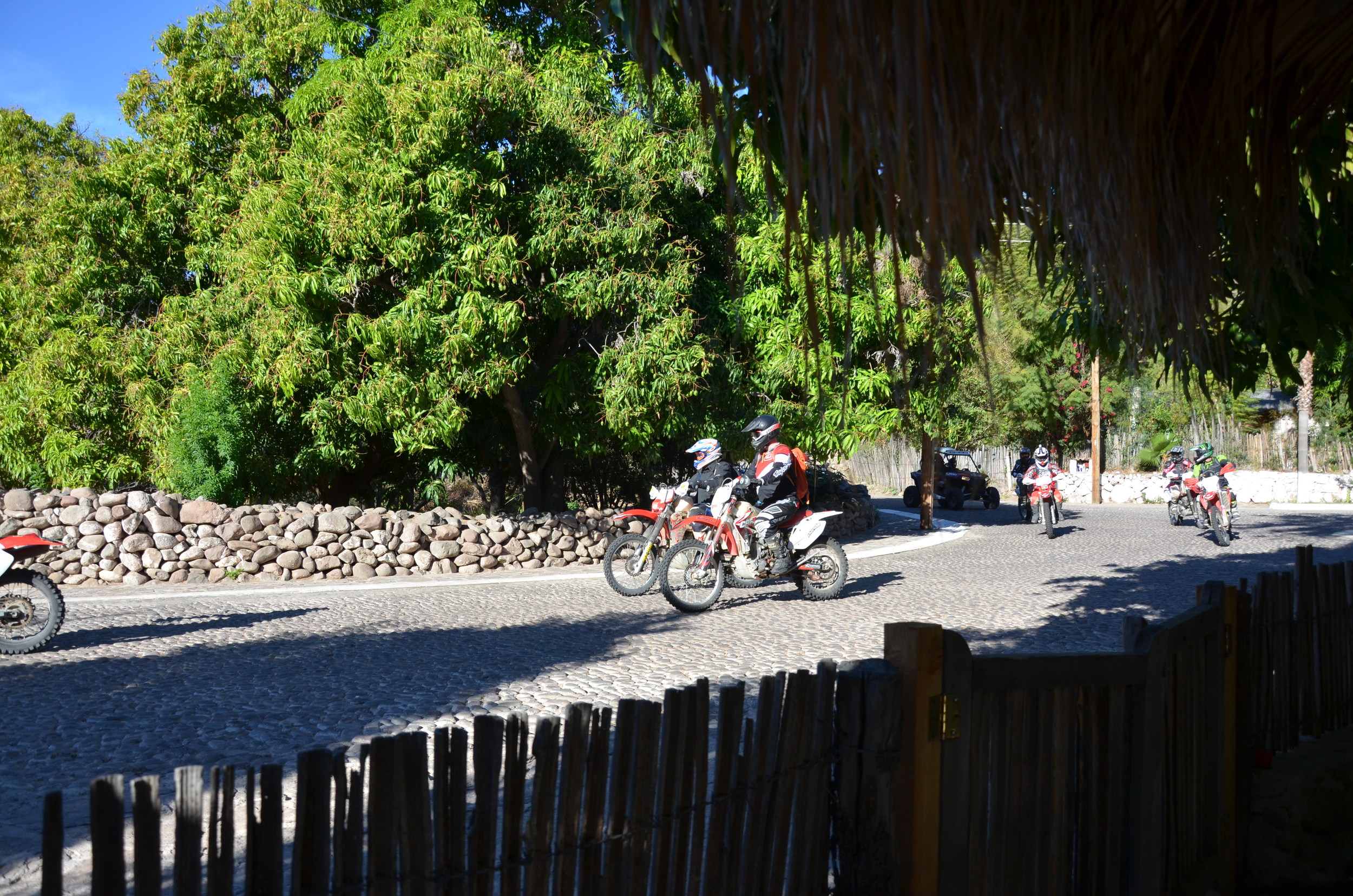 Go Baja Riding Adventure Tours proudly uses the tough and reliable Honda CRF and XR Series Bikes. From beginner to pro, Go Baja Riding has the motorcycle to fit your needs.
Our number one goal is to give you the freshest and most professionally maintained motorcycle available including: the Baja-proven 450x and Xr650. We also offer XR400's, and XR250's. For our non-motorcycle riding guests, we offer Arctic Cat Wildcat UTV's, more on those below. With factory trained mechanics and Bruce Anderson's 35-year racing and professional tour guide background, you can be sure you'll be getting the best of the best for your desert trail adventure.
New tires are installed to our Baja-Prepped Honda motorcycles prior to each adventure. Fully equipped chase trucks for off-road support and for all of your motorcycle maintenance. All maintenance is provided even if you bring your own bike. A first-class vacation is our goal.
Motorcycles for Baja need to be in spotless condition. All riders know this as well as Baja racers. From motocross, Enduro, AMA, and super cross, to ATVs, race support, logistic s and rental bikes, Bruce Anderson and his crew are experienced in all these areas and can accommodate pitting your motorcycle as well!
From Ensenada to Cabo, our trail guides and staff ride will race and travel with you from the beautiful "Sea of Cortez" to the deep blue Pacific. You will explore Mexico through the most remote riding trails and single track ensuring that your off-road journey is a memorable, once in a lifetime, experience.
Go Baja Riding also provides a fleet of brand new 2014 Arctic Cat Wildcat UTV's. With 90+ horsepower, and 18″ of wheel travel, the Wildcat can fly through the desert without breaking a sweat. All of our UTV's are equipped with race-proven upgrades and safety equipment to ensure a durable machine and a safe adventure.
Our UTV's run tours with motorcycles and we also have buggy-only adventures. It is the perfect opportunity for our non-riding guests or for you to bring your significant other. Our buggies are double-occupancy (two guests per car). As with everything else, is all-inclusive so all you need to do is show up, and you're ready to turn the key and go!
Each Arctic Cat Buggy Adventure Car comes fully equipped with Radio devices ensuring communication between drivers.
Thank you for choosing Go Baja/Go Desert Riding Tours | Call now (951) 687-0808